Hello, friends! I'm here with a "just because" one layer card for your viewing pleasure! I had tons of fun stamping card and I hope you like it, too! I've used stamps from the
Inspired By Stamping store
and I think they all mesh well. Come and take a look...
Since this is a one layer card, all that really happened was some collage stamping and a bit of embossing...with some touches of bling! :) I started by stamping the harlequin patterned strip from the
French Country set
. I then added the chevron patterned strips using stamps from the
Pretty Planners set
. I then added a sentiment from the
Summer Fun set
by heat embossing it in gold onto the card base.
I then stamped two leaves from the
Happy Fall set
near the sentiment and added a few gold sequins. It's hard to photograph the shine of this creation, but it looks awesome in real life! Anyone have any good tips for photographing metallic embellished creations?! I'm all ears!
The finished product is a super fun CAS one layer autumnal greeting card! This will definitely mail well and I think the recipient will like it, too. Now to decide who to send it to! :)
That's all for me today! I hope that you join in the fun of the fabulous challenges that I am linkin up with--you can find the list of them below my signature! HUGS and happy stamping, friends!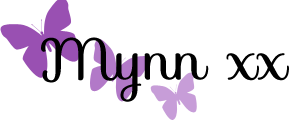 Linking to these fabulous challenge~