Hi, friends! I've been super busy with school work for so long that I realized I haven't really crafted "just because" for quite some time! I've decided to change this, and so I have 2 cards to share with you! Come and take a peek at the first one...
This is almost a one layer card, but at the last second, I decided the sentiment needed to be stamped on vellum. I started by stamping these fun pentagons from the
Graphic Pentagons
set from
STAMPlorations
onto the card base in red, then orange, then yellow.
The sentiment, also from
STAMPlorations
, was then added to the top. I didn't want any sort of adhesive to show, so staples did the job! The sentiment I've used is from the
Trendy Feathers
set. A few enamel dots were also used to help keep the vellum down. Fun and functional!
That's all for this post! I hope you like my card! Take one last peek before you leave, won't you?
Thank you so much for popping by today! I hope you enjoy my card and that you take some time to join the fabulous challenges I'm entering, too! HUGS and happy stamping to you all!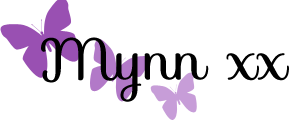 Entering these fabulous challenge~