Okay, so I have a bit of an interesting upcycle for you tonight! For our wedding, my DH and I were given a pair of odd napkin rings...
Here they are~

A bit clunky and awkward, ya know? I'm not even quite sure they were meant to be napkin rings, that was just how they were gifted/presented to us. And so I stored them. And forgot about them...for seven years.
So, anyway, late last year, my DH and I were going through all of our "stuff" to throw away things and send some to the Goodwill, and I found those crazy napkin rings again. I was going to donate them, but a little voice inside me said, "NO--you can use these!" That little voice was right.
Here's what I made~

Details~

Lit up~

Okay, so now I'll tell you how I transformed those crazy napkin rings into little tea light lanterns. I cut a strip of vellum, scored it, stamped it, then placed it into the metal frame--oh, the tops come off, by the way. ;) After that, it was just a matter of embellishing! I had SO much fun upcycling these--they're going on my table for a romantic Valentine's dinner lighting option. They match the other decor I made last year! :)
What do you think? I love the way they've turned out! I hope you'll upcycle something today--it's so much fun! Happy crafting!
Submitting my tealight lanterns to these fabulous challenges~
Just Us Girls:
3D Valentine Project
Prairie Fairy Fridays:
Anything BUT a card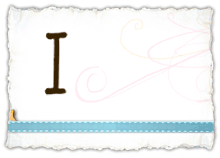 LESSology:
Floral Delight